Color Designers International
Membership Levels
CDI Educator/Color Designer
Has passed the Color Board Examination
Has membership in good standing
Has been in business for a minimum of 5 years
Is approved for this designation by CDI Board review & vote
Is actively teaching and mentoring other consultants in the field of color and style design education
May use CDI after name and the CDI logo on business cards and literature
May hold any office
Has membership in good standing
Has been in business for a minimum of 5 years
Is approved for this designation by CDI Board of Directors by review and vote
Is actively teaching and mentoring other consultants in the field of color and style design education
May use CDI logo on business cards and literature
May hold any office
CDI Expert Color Designer
Has membership in good standing
Has been in business for a minimum of 5 years
Has taken advanced Color and Style Design education and has shown proficiency in the subject matter to the satisfaction of the Board of Directors
Has passed the Color Board Examination
Is actively practicing color analysis in business
Has presented Color and Style as a public speaker/trainer
May use CDI after name and the CDI logo on business cards and literature
May hold any office
Has passed the Color Board Examination
Has taken Color and Style Design education and has shown proficiency in the subject matter to the satisfaction of the Board of Directors
Is actively practicing color analysis in business
May use CDI after name and the CDI logo on business cards and literature
May hold any office
Has taken intermediate/advanced Color and Style Design education and has shown proficiency in the subject matter to the satisfaction of the CDI Board of Directors
Is actively practicing color analysis as part of their business
Sponsored by an Expert Color Designer or Educator/Color Designer
Has been observed by an Expert Color Designer or an Educator/Color Designer (other than sponsor) demonstrating color analysis skills. Alternatively, applicant must submit a portfolio of accomplishments for approval.
May use Color Specialist Member of CDI under name and the CDI logo on business cards and literature
May hold any office
Has taken Color and Style Design education and has shown proficiency in the subject matter to the satisfaction of the Board of Directors
Is practicing color and style design analysis as part of their business
May use Associate Member of CDI under name and the CDI logo on business cards and literature
May hold the offices of Secretary or Treasurer
Is working in the image field or a related industry
Has a deep appreciation and love of color
May use Affiliate Member of CDI under name and the CDI logo on business cards and literature
May not hold office, but may serve on a committee
No longer in business or practicing color analysis
Has maintained active membership in CDI for several years
May not vote or hold office, but may serve on a committee
Is entitled to membership rates for CDI programs
Become a Member or Renew Now
Being a CDI member has given me opportunities to further my education and learn from others in the organization. It's been very helpful to my professional development. Bernie Burson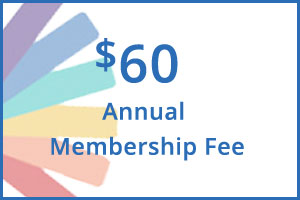 Member Benefits:
You can be listed on the CDI website — a great way for clients to find you and to show your commitment to professionalism.
You receive a discounted rate for CDI conferences — excellent educational opportunities and the chance to mingle with new and seasoned CDI members. (We're very nice!)
You can join our Facebook group, CDI Connect. It's a place to communicate with fellow color designers, ask questions, and share successes.
You receive our exclusive members-only newsletter, CDI Spectrums, featuring articles by CDI members and other experts who will expand your knowledge of color analysis.
Mail-In Forms
Prefer to print and mail in your membership forms? Download them here.