October 8, 2016 @ 8:00 am – October 9, 2016 @ 5:00 pm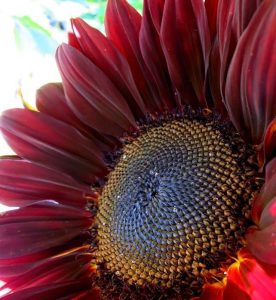 Join us for the Fall conference in California and expand your education and skills. Network with other CDI members from around the region and around the globe.
Los Gatos Lodge
50 Los Gatos Saratoga Road
Los Gatos, CA   95032
---
SATURDAY MORNING PROGRAM
9:00 am – Registration, networking, and sharing
9:30 am – The Greying Goddess: The Art of Mindful Aging, with Denise Lampron
Embrace your wisdom. Gather your gifts. Celebrate aging as an opportunity to be explored, not a problem to be solved.
Denise Lampron will lead us through the process she uses in working with clients over 50. We will explore fears around aging, body changes, and fading beauty, including how to open the conversation about going grey. Denise's passion for nurturing a powerful new identity for clients to look and feel vital at any age will leave you more than inspired. You will learn about tapping into "body wisdom" and helping your clients determine what they need to feel beautiful, strong and supported, and to cultivate a new, different and creative approach to aging.
You will also discover a deeper understanding of your business and how to create a system that supports your own well-being as you age. Join Denise as she positively redefines beauty for the mature woman of style.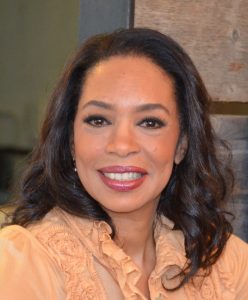 Denise Lampron began her career in color after 30 years in corporate America. Her personal passion for color, design and cultivating a personal style brought her to some of the best teachers in the field of personal color theory, color harmony, color psychology, development of style, line, design, body shape, style facets and how to build a winning wardrobe. She had the opportunity to work as a fit model for a local designer and learned the comfort of a good fit and the pleasure of a flattering fit.
Prior to founding The Greying Goddess, Denise owned ColorStyleStudio, a company dedicated to styling women over 50. It was listening to her clients' and friends' fears of aging, fading beauty, body changes and a dread that they would no longer look, feel or be vital after 50 that inspired the birth of The Greying Goddess.

12:30 pm – Luncheon
SATURDAY AFTERNOON PROGRAM
1:30 pm – What's Art Got to Do With It?, with Pati Springmeyer
Pati Springmeyer will take us on a journey through the biggest cultural shift sweeping the country – the renaissance of fine art representational painting and sculpture. Pati's presentation offers a stunning visual feast as we look at some of the most beautiful paintings ever created, both contemporary and from the last 800 years of art, including recently released rare artist collections. You won't want to miss this artful and inspiring presentation while exploring the parallels between Personal Color Analysis and classical portraiture.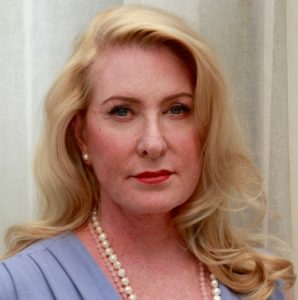 Pati Springmeyer is a classically trained sculptor and painter.  She moved her family of five to Santa Fe to study painting with Anthony Ryder, internationally renowned master painter/ teacher of light and color.  Pati also studied under contemporary masters of drawing and painting, Michele Tully and Timothy Stotz of Studio Escalier, France, and Martine Vaugel, for figurative, classical sculpture.  Pati is also a graduate of the three-year intensive intuitive development program at the Berkley Psychic Institute.  Growing up and throughout her life, she has had two major influences in her life, the great mystic of the last century, Neville Goddard, and the pioneer of personal color theory, Susanne Caygill. An ongoing student at Image and Color Institute International, Pati studied personal color analysis under Olga Kamova and Mary Lou Manlove. She is the owner of Seasonal Color Studio, an image consulting firm in Las Vegas, Nevada, and is a personal color artist and portrait painter.
6:00 pm – Dinner at (a restaurant to be announced) in Los Gatos
___________________________________________________________
SUNDAY PROGRAM
9:00 am – Registration, networking, and sharing.
 9:30 am – Untangle Your Money Story, with Shannon Presson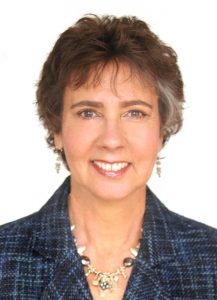 You give yourself away. You discount your services. You sabotage yourself with issues related to money and self-worth. NO MORE. In this engaging workshop, Shannon Presson describes how we get all tangled up around our money issues, pushing money away with our beliefs and habits. If you are ready to break through to your next income level, if you are tired of watching others soar ahead with their success and income, while you feel stuck in the same old place, this workshop will uplift, inspire and point you in the direction of your own unique success! During this program, you'll learn proven techniques to "rewire" your thinking to create the attitudes, behaviors, and beliefs that deliver wealth in all forms.
Morning: Identify Hidden Blocks and Learn How to Create What You Want Our thoughts and beliefs impact us in surprising ways. We'll start by exploring a powerful scientific paradigm that explains how your outer reality is a reflection of your inner reality. You'll learn practical, hands-on skills that are specifically designed to help you consciously create what you want in life … so you can automatically attract greater success in all areas of your life. We'll spend the morning digging into the hidden blocks that are preventing you from getting what you want in life – including your limiting beliefs about money, wealth and success.
12:30 pm – Luncheon
SUNDAY AFTERNOON PROGRAM 
1:30 pm – Untangle Your Money Story continues, with one half-hour break, until 4:30pm
Afternoon: Change Your Beliefs and Own Your Power
In the afternoon, you will do the exciting work of releasing negative beliefs about money, wealth and success … and replace them with empowering beliefs that support your ability attract more good into all areas of your life.
Shannon Presson is a speaker, writer, and coach specializing in the field of Neuro-Linguistic Programming (NLP) and Equine Experiential Learning.  Shannon's passion is teaching people how to build courage, confidence and creativity in their personal and professional lives so they take their gifts and talents to the next level without sabotaging themselves in the process.
Prior to becoming a catalyst for change, Shannon spent most of her career as an entrepreneur.  She started as a free-lance corporate event planner, working with senior management for such companies as Anheuser-Busch, Earthgrains and MCI Communications before co-founding an IT consulting firm that became a successful seven-figure company.
In addition to running her current business as a transformational healer and belief change expert, Shannon also serves as President-Elect of the National Association of Women Business Owners – San Francisco Bay Area chapter.
4:30pm – CDI Board Meeting
All interested members are welcome to attend.