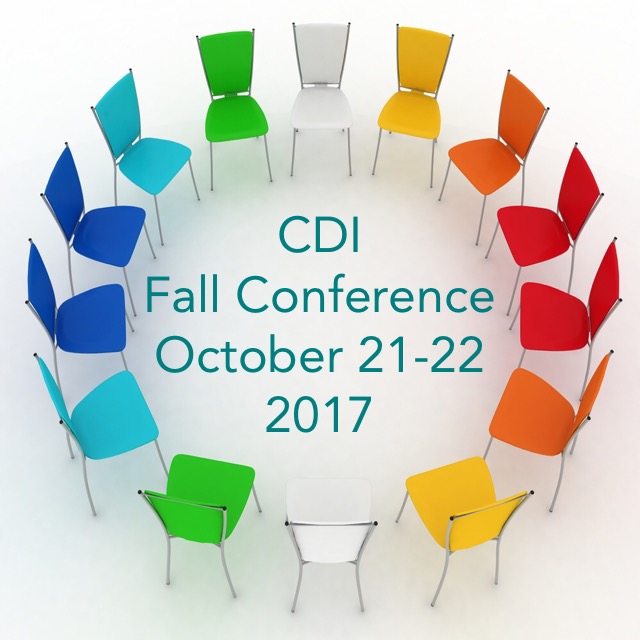 Saturday & Sunday, October 21 – 22, 2017
9:00 am to 5:00 pm
Conference registration deadline:  Friday, October 6th. If you would like to send a check you will need to use the downloadable PDF form and mail it in.
Download the PDF Registration here.

Or register for the conference online and use Paypal.
Bay Landing Hotel
1550 Bayshore Highway
Burlingame, CA  94010
Fees
Both days (includes lunch): $225 (CDI members); $260 (non-members)
One day (includes lunch): $150 (CDI members); $175 (non-members)
SATURDAY PROGRAM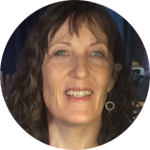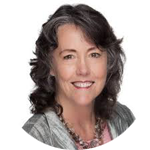 9:00 am – Registration, networking, and sharing
9:30 am – Five Things You Should Know About Color, with  Mary Lou Manlove and Baunnie Sea
Color science is the magnificent gateway to artistic interpretation. The skill to effectively determine "color truth" means staying up to date with color. As color professionals, it is vital to expand our ability to see color and understand its multi-dimensional layers.
This interactive presentation of the Five Things You Should Know About Color will provide answers to color conundrums that can confuse us. You will get to play with colors and make yourself a new, improved color wheel!
How do we see color? All the latest on those rods and cones!
How do pigments work? Absorbers vs. Bouncers
What happens to color in low light or bright light? Daytime? Evening?
What's the best lighting for color accuracy? North South East West – best light sources to use
What are the true color complements? It's not what you think!

Mary Lou Manlove is an image consultant and color specialist who believes that knowledge is power; helping women and men appreciate and develop their personal style. A 2001 graduate of the CDI Colour Designer Program, she continued her education in all things color at ColorStyle, Day Studio Workshop and Devine Paint. She is now co-owner of Image and Color Institute International (ICII) in Cupertino, providing personal color education courses.
Baunnie Sea was born and raised in San Francisco by two artists. In love with math, science, and art (and the textile arts and clothing in particular), she aimed to become a tapestry artist. Life had a more adventurous path in store for her and she wandered for many years, fascinated with the psychology of style throughout her travels, eventually becoming a middle school science teacher. Now in early retirement, she is thrilled to be working again directly with color as a color and image consultant (trained at ICII) and as a quilter. 
12:30 pm – Luncheon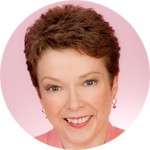 1:30 pm – Give Them What They Want: Determining Your Clients' Values, with Bernie Burson, AICI CIC, CDI         
Values are those core beliefs that frame our world. They motivate us to act in a particular way and can be an indicator of our behavior and the way we will make decisions. When you know your clients' values, you can more easily coach them with style choices and have them coming back for more.
This intriguing and interactive program, based on a popular presentation by Clare Maxfield, AICI CIP, at this year's AICI Conference in Mexico City, will give you a wider range of possibilities so you can narrow your focus to fit your clients' needs.
You will leave with a fun tool that will help you determine each client's values in an easy, non-confrontational way.
Bernie Burson, AICI CIC, CDI, is a color and image consultant in Eugene, Oregon – formerly from the San Francisco Bay Area. She was trained by Sharon Chrisman and Coralyn Lundell, and studied with Leatrice Eiseman of the Pantone Color Institute. Bernie loves the artistic aspects of color design, but also likes to know the science behind color and image principles. She is co-author of the book, Image Power.
4:00pm – CDI Annual Meeting
All members are encouraged to attend.
6:30 pm – No-host dinner at a restaurant TBA
SUNDAY PROGRAM
9:00 am – Registration, networking, and sharing.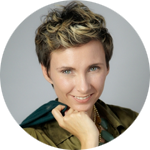 9:30 am – Color Analysis for Dark Skin Tones, with Olga Kamova
In Personal Color Analysis, we rely on the harmony of the skin tone, hair color and eye color to unlock the seasonal color reference. But what if these colors are only shades of brown and black? Then we must look beyond color to determine the seasonal reference and esthetic direction.
For those with medium to dark skin tone where there is no blush tone, we need to consider the other "Elements of Design" – the clarity of the coloring, bone structure, facial features, design weight of personal coloring, body design and more.
This session is an overview of the Image and Color Institute's two-day instructional session on color strategies used to determine color palettes for individuals with darker skin tones – East Indian, Latino, African American and other darker pigmented persons.
Olga Kamova, co-owner of Image and Color Institute International (ICII), started her career as an attorney, but a lifelong interest in color, fashion and style brought her to study and work for several years with Sharon Chrisman. As a result, Sharon chose Olga to carry on her legacy of providing color training and tools, including her Appearance Design Color System, to the world. Olga, in partnership with Mary Lou Manlove, has expanded on Sharon's teachings and ICII now offers several unique advanced trainings in addition to the Color Mechanics and Appearance Design Color System trainings.
12:30 pm – Luncheon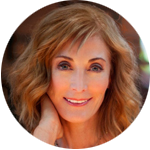 1:30 pm – Stellar Beauty – Celebrating the Body You Live In, with Linda Buckman
What is the most common negative perception women share about themselves?
If you said they don't believe they are beautiful, you are right. As consultants, stylists, image and color analysts, one of the most important things we can do in service to other women is to shatter this perception. Mainstream fashion and beauty industries follow narrow cultural standards that perpetuate the "perfect body" ideal and low body esteem.
The new paradigm of beauty is the woman who loves her body like a best friend. I call this Stellar Beauty. When you have it, you project a sense of belonging and naturalness and are more confident, joyful and authentic. You radiate energy that lifts and inspires other women to feel at ease in their bodies.
In this workshop, you will receive fresh insight and find significant purpose in why your body is built the way it is using a new lens of analysis that promotes physical diversity.
The Stellar Beauty Style System celebrates the full banquet of female shapes and temperaments from the soft, curvy, feminine "Yin" types to the straight-lined, tomboyish "Yang" types. It is the first to suggest that your inherent body type is not only beautiful but also built to help you fulfill your goals and dreams.
Linda Buckman has over 20 years' experience in the beauty, makeup and fashion consulting industries and holds certifications in fashion and film Makeup, Color and Image Design, and Professional Image Consulting. She was the co-creator and lead designer for the San Francisco based Owii convertible women's clothing line and created California Blends, a makeup line of warm and cool makeup colors for women of all skin types. Over the years, Linda has helped clients shop for their ideal wardrobes in cities all over the world, from Chicago, New York and San Francisco to Paris, Moscow, and Berlin. In 2008, she was chosen as one of the Best Personal Stylists in San Francisco Magazine's "Best of the Bay Area" feature.
_____________________________________
HOTEL INFORMATION
Bay Landing Hotel
1550 Bayshore Highway
Burlingame, CA  94010
650-259-9000
www.baylandinghotel.com
Guest room rate:   $169.00 single/double, plus 12% occupancy tax per room per night.
Concessions: complimentary deluxe breakfast daily, complimentary parking, complimentary shuttle service to/from SFO International Airport, complimentary WiFi access in all guest rooms and public areas.
CDI does not have a block of rooms; all rooms are booked based on availability, so reserve early.  To receive the above room rates, call Bay Landing Hotel at 650-651-9007, tell them you are with the CDI group, or use our full name, Color Designers International.
Check-in is at 3pm and check-out at 12 noon.  Any cancellation must be submitted 24 hours prior to check-in time.