CDI Global Conference 2023
It's been awhile. But let's get together A

g

a

i

n

!
Friday – Sunday, October 20 – 22, 2023
Join us for a fun and information-packed weekend of presentations, networking, sharing, and a trade show. Topics will cover color science, working with all skin tones, using prints & patterns to determine the Suzanne season, ways to build your business, and much more! Come and collaborate and socialize with friends and colleagues from around the nation and the world!
LOCATION
San Mateo Marriott San Francisco Airport
1770 S. Amphlett Blvd
San Mateo, CA 94402
Fees:
For two-day conference with lunches. Includes a free drink at Friday reception.
$275 (CDI members) / $355 (non-members)
Conference registration deadline: Wednesday, October 11, 2023
Prefer to mail a check? Click here to download a PDF registration form.
Get your CDI Certified Color Designer certification at the CDI Conference this October and take your business to the next level!
Professional certifications add credibility to your expertise and attest to your knowledge, skills, and ability to do personal color analysis.
For the first time, CDI will offer the CDI Certified Color Designer (CDI) Exam at our annual conference. For more information and to apply, click below.
HOTEL INFORMATION
San Mateo Marriott San Francisco Airport
1770 South Amphlett Blvd.
San Mateo, CA 94402
650-653-6000
CDI Guest Room Rate: $169.00 single/double, plus 14% occupancy tax + $1.10 per room per night.
Concessions: complimentary WiFi and special parking rate of $15 per day.
CDI has a block of rooms available, which will be held until September 28, 2023. Book early to ensure you get the special $169 rate (prices have gone up).
To receive the special room rate, use this link:
https://www.marriott.com/event-reservations/reservation-link.mi?id=1676933765590&key=GRP&app=resvlink
Check-in is at 3 pm and check-out at 12 noon. Any cancellation must be submitted 72 hours prior to check-in time.
FRIDAY
Welcome Reception and Vendor Showcase 6:00 pm – 8:00 pm
Come socialize and shop with your CDI friends and colleagues and enjoy light refreshments and a no-host bar (conference registrants will receive a free drink ticket). There will be lots of vendors with jewelry, accessories, clothing, business materials, and color training items to help you grow your business. Bring a friend, admission is free!
SATURDAY PROGRAM
8:30 am – 9:00 am- Registration and networking
9:00 am – 9:15 am – Welcome
9:15 am – 12:15 pm – All About Color – Essential Knowledge for All CDI Color Consultants
Mary Lou Manlove from ColorInsight wants a common language in personal color consulting. Color is complicated. So, let's have a base level of color competency in CDI, starting with our color terms. Let's face it, rules can be stifling. Once you learn the basic rules, then you can break them. Working with color is a beautiful mix of science and intuition, the seen and the unseen. Both are equally important.
During this session you will:
Gain exposure to essential color terminology for the color industry.
Experience common color harmonies connected to each season.
Experiment with this newfound knowledge by interacting with our vendors to truly understand these color concepts.
Leave the session with the next steps you can use immediately to improve your seasonal color analysis proficiency.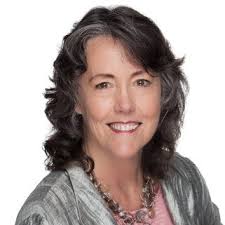 Mary Lou Manlove is an image consultant, color specialist and color instructor who believes knowledge is power. She and her team of CDI color professionals provide customized instruction in personal color analysis and Suzanne Caygill's seasonal subtyping. With her ColorPROFILE™ color system she supplies fabric color paddles to working color professionals to deliver high-quality color fans to their customers.
Mary Lou is a graduate of Color Designers International (1999), taught by Sharon Chrisman. Studied with Carla Mathis of ColorStyle & Style Core. Co-owned and taught at Image and Color Institute International for five years before purchasing the ColorProfile Color System in 2021 and restarting her color training programs at ColorInsight.biz.
12:15 pm – 1:15 pm – Lunch
1:15 pm – 2:45 pm – The Business of Color – Assembling Your Creative Team
Elizabeth Treccase from A Clean Slate knows running a successful business can be overwhelming. Being a solopreneur doesn't mean you have to build your business alone. Working on your business and in your business are equally important. During this session, Elizabeth will show you how to find the balance that works for you.
After attending this session, you will:
Gain clarity of what's important to you in your business.
Identify how you can leverage your strengths and the strengths of other professionals to maximize your potential and profit.
Leave the session with the next steps you can use immediately to improve your productivity and profitability in your business.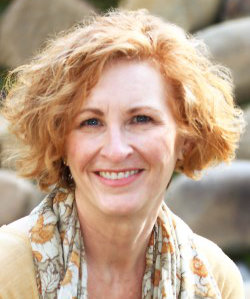 Elizabeth Treccase is a life and productivity coach. She's passionate about helping busy women connect with what's most important and create the life they want to live.
Elizabeth trained in the co-active approach with Coaches Training Institute (CTI). She is a long-time active member of NAPO (National Association of Productivity and Organizing) and an affiliate member of CDI. With a project management background, she works with each client to identify the perfect combination of tools and resources so they can live an authentic, value-driven life.
2:45 pm – 3:00 pm – Break
3:00 pm – 4:30 pm – Using Pattern, Print and Texture to Help Determine the Season
Darren Chappell knows that seasonal analysis can be a tricky business. Each season has its own characteristics and qualities. Prints and patterns do as well. Seasonal color analysis is a two-part process: the logical piece and an intuitive piece. Just like seasons in life, not all clients are reflected by a single season. You really need to look at the client – their body movement, body shapes, body structure, facial features – they all have their own pattern. Using patterns, prints, and texture will help you see your client more clearly and really capture their true essence. When you identify the qualities of your client's prints and patterns, you'll know you've got it right.
Takeaways:
Knowledge of patterns, prints, and textures will give you an additional tool to identify your client's sub-season.
How to listen to your client's experience of the print and honor their past as you pull them into the future.
Confirm your color analysis so you can confidently help your client fill in the parameters of their personal style.
Exhibit your expertise in the field of image and style.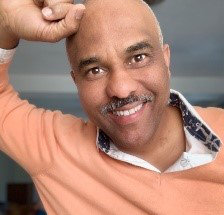 Darren Chappell is the CEO of Style Prescription. He is an image consultant, artist, writer, and all-around cool guy. He works with a team of talented image consultants to serve the needs of people of all ethnicities and backgrounds. Located in the San Francisco Bay Area, Style Prescription helps people develop their brand through authentic style and intention. Our work is based and expands on that of Suzanne Caygill, the mother of Seasonal Color Analysis.
After attaining his BFA, Darren went on to study at Image and Color Institute International (ICII). Darren has worked with internationally known image consultants such as Olga Kamova, Mary Lou Manlove, and Jennifer Butler. He also spent years studying the work of John Kitchener of Personal Style Counselors (PSC) and painted skin tones with Rochele HC Hirsch. His goal is to carry forward and expand on the legacy of Suzanne Caygill to meet the needs of future generations.
SUNDAY PROGRAM
8:30 am – 9:00 am- Networking
9:00 am – 10:30 – Color 4 Color
As image consultants, it is our privilege to work with people from all walks of life. Sometimes we may be challenged with a client from a different race and coloring than what we are used to. This may require reorganizing the way we've previously approached a client. The color, intensity, value, and contrast range may be quite different, and it might cause us to doubt if we are on the right track. After all, what do we do with a client who has brown skin and eyes and perhaps even brown hair? Or very dark eyes and hair, and what seems to be neutral skin? What can help us rise to the occasion and provide awesome value?
In the past, all people with dark hair, skin, and eyes were lumped into one or two seasons at best, and that left many women and men puzzled and dissatisfied when they knew they could wear many of the colors they were told to stay away from. Many concluded that color analysis was not for them. This is not true. Black and brown people come in a wide variety of shades that need to be addressed to achieve their true potential.
Lisa Gaines will share with us the rich and varied colors and skin tones that make up people of African descent and show you how to recognize the treasure of beauty in their coloring.
After this session, you will:
Understand how to bring out the best in complexions, whether they are plum black, caramel, or bronze.
Recognize the variety of black and brown skin tones – Cool, Warm, and Neutral – and how it affects their colors.
Understand how black and brown skins seem to shift and change under different conditions and why controlling your light source is vital.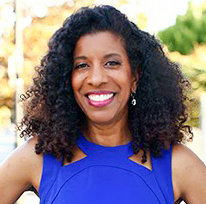 Lisa Gaines grew up in the true South, in the suburbs of Atlanta, Georgia. She is originally from North Carolina. From a young age she knew she had a passion for fashion and had the opportunity to model into her 20s. Her path to California and to the field of image consulting and color analysis was somewhat circuitous. Lisa has worked in retail management, as a fashion consultant for a large clothing line, as a corporate health fair event planner, and as a professional dancer and Zumba instructor.
Lisa knew she had found her passion when she met and began working with her mentor, Nathalie Chapron, and saw how the power of color could create such transformation in people, especially women. She trained further with ICII and Color Insight. After some time, she realized that this important work needed to be brought to more women of color in a more accessible way. She has been working with clients of different ethnicities for nine years, helping them to reveal their true essence to the world. Her clients feel a renewed sense of self and purpose and realize the confidence to pursue their passions. Lisa currently lives in the East Bay Hills with her husband, young adult children, her mother, and her puppy, Delilah.
10:30 am – 10:45 am – Break
10:45 am – 11:30 am – Pantone – Color of 2024
Pantone has been coming up with a Color of the Year since 1999. Join Ruth Harris to learn what goes into their determining the color of the year and see what the color of the year for 2024 will be.
You'll learn:
Why did Pantone decide to create a "Color of the Year"?
Who decides what the color will be?
How does the selection process work?
What is the Pantone Color of the Year for 2024?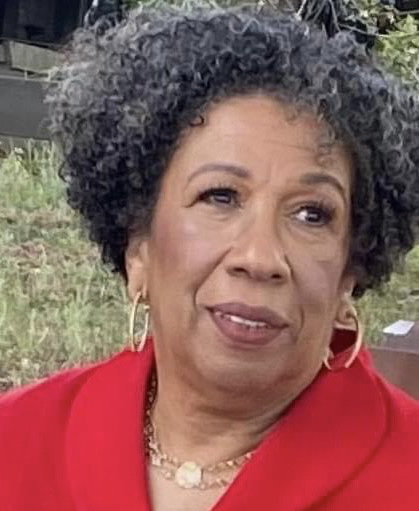 Ruth Harris has always been interested in fashion and colors. After learning that her daughter was working in the color analysis industry, Ruth wanted to learn more about the process. She had her colors done and realized how important it is to wear the colors that make you shine and feel good about yourself. When you know that you look good, you do good and are more successful, whether it be in sales or presenting to an audience. After attending her first CDI Annual Conference, Ruth was hooked!
Ruth joined CDI after relocating to the Bay Area from Atlanta and took classes from Mary Lou Manlove. She joined the CDI Board and continues to work with the annual conference committee and the CDI Certified Color Designer (CCD) Exam.
11:30 am – 11:45 am – Group photo
11:45 am – 12:30 pm – Lunch
12:30 pm – 2:00 pm – Using Color for a Website that Wins Clients
Color sits at the heart of your business, but how confident do you feel when using it in your online marketing? What are the colors on your website communicating about your business and the value of your services?
In this session with Pauline Wiles, you'll translate your real-life color skills to one of your most important business tools. We'll identify the differences between modern and dated website color palettes, and you'll learn how to use color to guide a visitor to take action. Then, we'll look beyond color, to the other critical aspects of a website that attracts your ideal visitors and converts them into profitable clients.
Key takeaways:
Understand how color is critical in client decision-making, based on "know, like, and trust."
Identify contemporary use of website colors, and know how to avoid choosing colors that make your business look dated.
Know where on your website to use each color to get the best results.Recognize how other design choices on your website communicate the high value of your services.
Learn the most important thing to remove from your website, and the most important thing to add, to change your site from a lifeless brochure to a dynamic sales tool.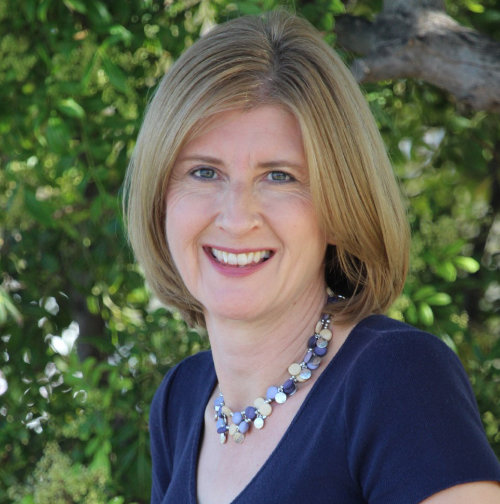 Pauline Wiles is a website designer who helps solo entrepreneurs create a beautiful online home that gets business results. She believes in simple but powerful designs that put your client first and communicate the high value of your work. A firm believer that every small business needs a fresh and effective website, she enjoys dispelling the myths around how difficult a web project should be. British by birth, Pauline is now a contented resident of California, although she admits to an occasional yearning for afternoon tea and historic houses.
2:00 pm – 2:15 pm – Board and election announcement. Announce and honor graduates.
2:15 pm – 2:45 pm – Closing ceremony; raffle announcements; raffle prizes from vendors
We're excited to announce a special opportunity for vendors at the 2023 CDI Global Conference. We're featuring a Vendor Showcase and Reception on Friday, October 20, from 6:00 PM to 8:00 PM. Conference attendees are encouraged to invite friends for a special shopping experience. This is a bonus in addition to a booth during the conference, October 21-22.
Can't make the entire weekend but want to participate in the vendor showcase? No problem, we've got you covered!
Check out all the details and get your PDF application form here. (print and mail)
Or use the fillable PDF form here.